Community working together – How can you help?

What Can I Donate?
Where Can I Donate?
Does Cinderella's Closet Accept Monetary Donations?
Can I Host a Dress Drive?
We are currently looking for businesses or individuals that would like to host a dress drive. If you are willing to help please call 270.556.2682
How to Host a Dress Drive
• Set a date for dress drive.
• Promote dress drive. Just give us the date and we will create customized brochures and flyers.
• All donations are tax deductible.
• Collect dresses/accessories and call us to arrange a pick-up. Dresses can also be brought directly to the Drop Off Locations under the Where Can I Donate section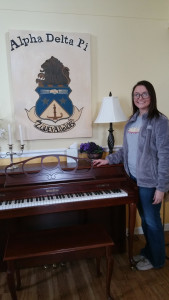 Thank you Caitlin Dunaway and Alpha Delta Pi for hosting a dress drive.  They collected 74 dresses, 21 pairs of shoes, 20 pieces of jewelry and10 clutches.  So many will be blessed by the donations of the sorority and the community.
[/accordion-item]
For a printable document, click here How you can help Flyer